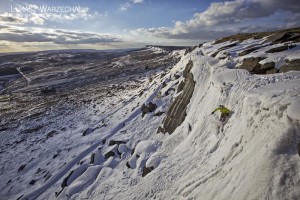 Skiing in the Peak District is a fickle sport, we get out usually 1 or 2 days a year. It's not the alps, there's usually no base snow, but every now and again we get a fairly sizeable dump of snow.  This coupled with the winds which often accompany the snow in the North of England and you can find conditions which mean you're able to ski something unique.  Last year, Lukasz Warzecha and I managed to get this awesome shot off Wall End Slab at Stanage.
Having climbed Mam Tor Gully in winter previously I'd always fancied skiing it, but I've never seen the wind shift enough snow into its south face to make it possible – there's some sizeable hunks of grass and rock under there.  However, in early February I had a suspicion the weather had created the perfect conditions for it, and luckily it aligned with a couple of days off work, so along with Alex Messenger we made an early start to the top of Mam Tor, finding it in perfect condition.  Alex climbed the gully and as we skied down got this incredible shot.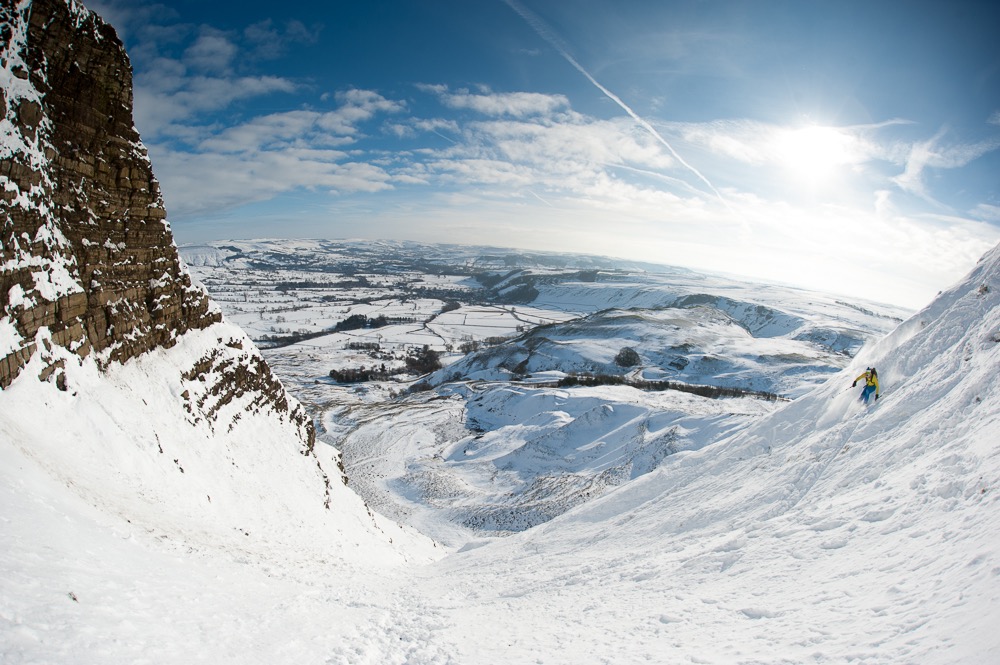 And the press liked it too and by mid afternoon the following day it was the front page of the Mail Online with about 3k shares!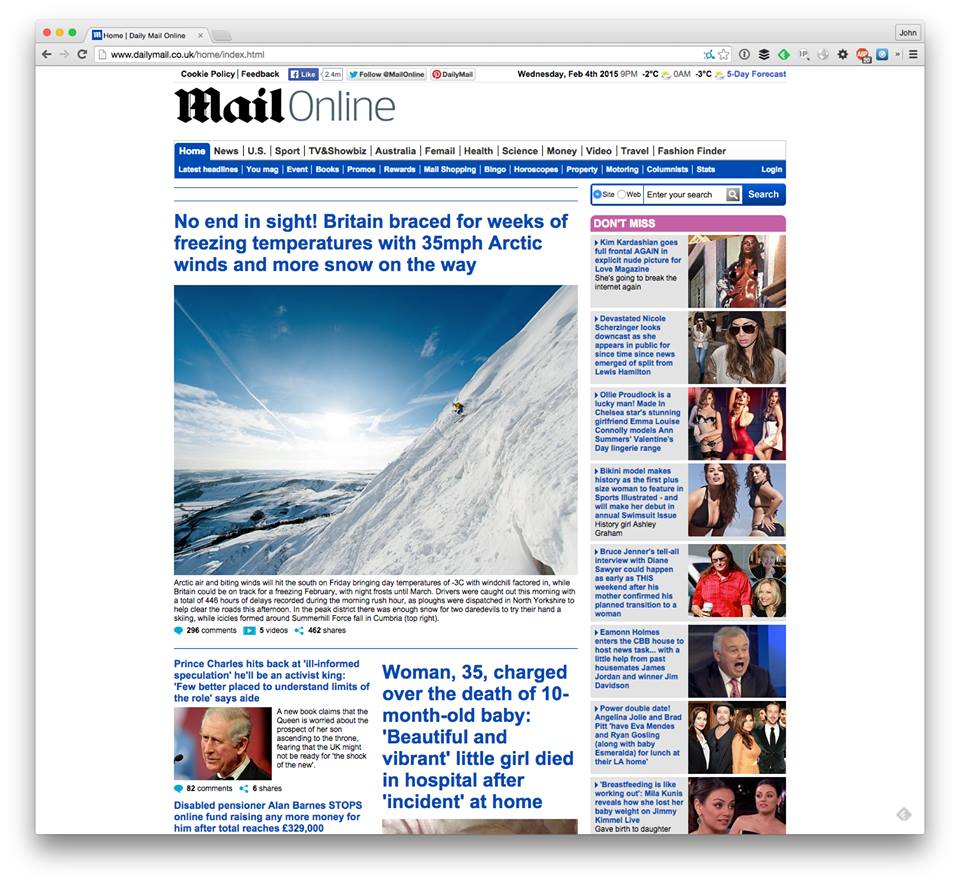 And it didn't stop there.  The following day the front page of the Daily Telegraph, Metro, BBC pretty much everything except the Guardian!
After a morning of radio interviews for BBC local radio, I agreed to do an interview with the Daily Mail and up came Robert Hardman, biographer of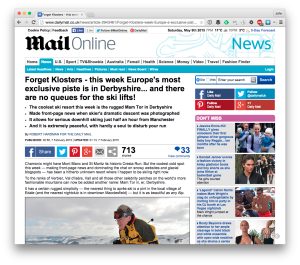 the Queen, to spend a day out skiing in the Peak.  After explaining there were no hire shops locally we met at Mam Tor.  I'm not sure Robert had anticipated how steep the gully actually is and by this time the gully had avalanched anyway, so while we toured over to Back Tor he made notes.  I wasn't sure what the article was going to end up like, but this was the result… A great advert for the Peak District.
http://www.dailymail.co.uk/news/article-2943461/Forget-Klosters-week-Europe-s-exclusive-piste-Derbyshire-no-queues-ski-lifts.html